Posted by Bird Tricks on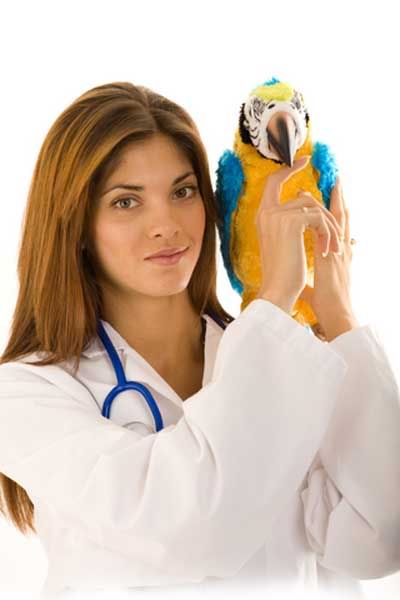 One of the biggest decisions you will face as a parrot owner is in selecting the right avian veterinarian. Here, in Austin TX, there are a large number of parrot owners, so we are graced with several avian vets allowing us the freedom to choose among them. Other states have relatively few, and I have a number of friends who drive hours to get to one.
Why an avian specialist? A birds physiology largely differs from that of our cats and dogs. Testing for and treating disease and injury in our companion parrots ...
Tags:

avian specialist, avian vet, avian veterinarian, blood, blood testing, choosing a vet, choosing a veterinarian, Diet Health and Nutrition, discharge, droppings, fecal testing, fluffed up feathers, hormonal, hormones, inactivity, labored breathing, loss of appetite, perching, signs of illness, signs of illness in a bird, signs of illness in a parrot, sleepiness, weight loss, well bird check up, well bird exam